Loan against property is a unique secured loan that is easy to avail and also offers a vast array of other benefits. In this post, we explore the various advantages of a loan against property in reasonable detail, highlighting why it makes complete sense, especially when you need a significant sum of money within a short time frame.
Speedy Approval
A highlight of loan against property is the speed with which it is approved. Typically, it takes very little time – just a few days, for a loan against property to be approved. All you need to do is submit your property documents which confirm ownership of property.
As soon as the bank verifies ownership, it approves such mortgage loans, making loans against property an especially viable option when you need funds urgently.
A Large Sum of Money is Readily Available
With a loan against property, you have a large sum of money readily available to you. In most cases with complete paperwork and clear title, you can expect as much as 70% of the property value being offered to you as a loan.
In major emergencies, this proves to be a priceless advantage.
Instances could include medical emergencies that require a large sum of money, as well as occasions like marriages where Indian families especially like to splurge, irrespective of their actual means.
Wide Range of Properties on which Mortgage Loans can be Availed
A big advantage of mortgage loans is the fact that they can be availed on a wide range of properties. This includes residential properties – both bungalows as well as flats, commercial properties such as office properties, shops, market complexes, and also mere land, without any built-up structure.
This flexibility allows a wide range of borrowers to easily avail a loan against property without any qualms.
Reasonable Rate of Interest
When we compare the interest rate on loans against property with personal loans, we find the mortgage loan option to be far more viable with a reasonable rate of interest. In most instances, you are likely to find the interest rate to be around 10% per year, while in the case of personal loans, it easily crosses that by a fair bit.
Therefore, given the relatively lower rate of interest that you pay on these loans, we again reiterate that loan against property clearly makes a lot of sense.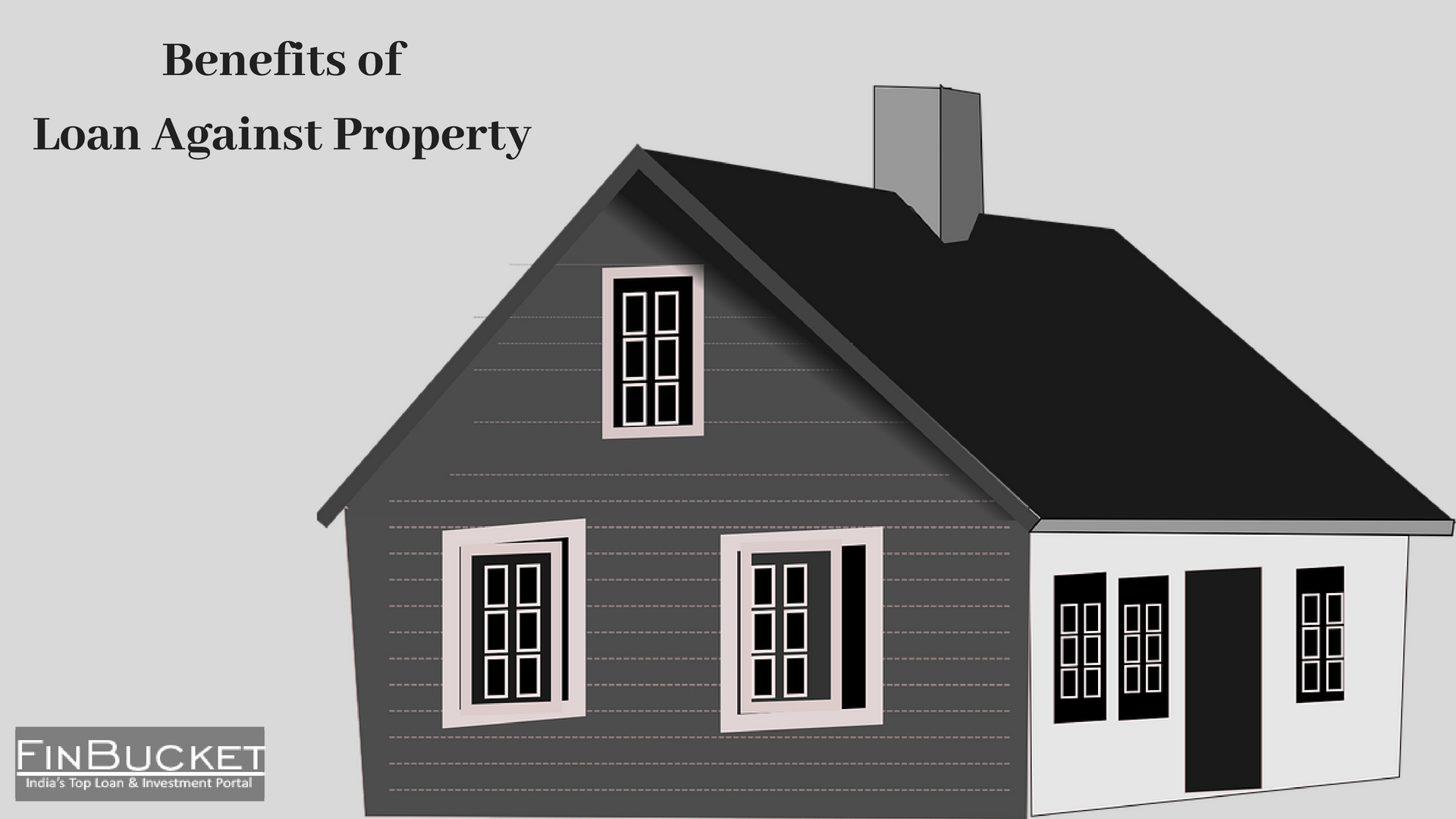 Wide Range of Banks and Financial Institutions Offer a Loan Against Property
Yet another distinct advantage with such secured mortgage loans is the fact that there is a veritable array of banks and financial institutions that offer them. Today, you look at practically any mainstream (or even the smaller) banks and it is more than likely that it would offer property loans.
This gives you, as a consumer, immense power to choose with complete freedom.
For instance, the rate of interest would be a major determining factor; in case of large loans, even a very small percentage difference would translate to considerable savings when you opt for a bank offering a lower rate of interest.
Further, there will be other differentiating factors such as charges and fees, speed of disbursement, documentation required, etc.
Taking all these factors into consideration, you can easily choose the bank in question which meets your requirements the best.
Flexible Repayment Tenure
With a loan against property, a distinct advantage you enjoy is the flexible repayment tenure. Most often – given the fact that these loans tend to be large in nature, they offer a comfortably long tenure over which the borrower does not feel the pressure of being under duress to pay huge sums of money as quickly as possible.
Instead, in most cases, the bank/other lending agency and the borrower sit together to work out a repayment plan which is mutually comfortable.
Once due diligence is done by the bank regarding repayment ability, the loan is disbursed quickly, with convenient repayment terms.
Conclusion
If you have a suitable property in your name and are in urgent need of a fairly large sum of money with minimal fuss, then a secured loan such as a mortgage loan definitely makes a lot of sense.