Qapital Company is based in New York, but it started in Sweden. This is a banking application that aim is to build the future of banking. That is their working mantra, and the app is beloved by people, and it is a fun app to use as well.
The concept behind the app was developed in 2019 and but the service was launched officially in 2015. In just under 5 months, the app had already acquired many customers in all of the US, and they could not get enough of it.
Essentially, it is designed to help you save money effortlessly, through the process of allocating small amounts of purchases and many other daily activities towards a Qapital saving account. This will enable you to save money for whatever you want, such as a vacation, retirement, and even to get out of debt.
Points To Note About Qapital
Available accounts – The main account is the Qapital avings account that can accept transfers from any linked checking account through its spending triggers that may come from credit cards or PayPal.
Protection – This is guaranteed by FDIC insurance, and the Wells Fargo Bank also maintains it. This is actually where your Qapital account is held.
Visa Debit Card – Qapital offers you a free debit card through their partner Lincoln Savings Bank.
Digital wallet – You shall be able to integrate your Qapital Visa debit card into the digital wallet and ensure secure payments from your phone.
Payday Divvy – This is a new feature. When you receive your paycheck, you can set aside some money that you can save towards a specific goal.
Spending Sweet Spot – This is a new feature that helps you to create a budget for your weekly expenses and also provides insights into your spending patterns.
Qapital's Pricing
Qapital was originally free, until November of 2018 when they introduced a monthly fee. Here is the current pricing structure.
Basic
This is the lowest membership and charges $3 each month. It is designed for people who want to build their savings for short-term goals.
Complete
This is designed for people who are looking for a goal-based approach to their finances. It gives you access to a suite of spending, saving, and budgeting tools that can work together to find a perfect balance. It costs $6 each month.
Master
This is the highest membership level, and the members usually receive everything from Qapital for their budgeting, including invitations to webinars with experts and solutions to their challenges. It costs $12 per month.
How Does It work?
Qapital app allows you to set some goals and come up with rules that will trigger cash transfers from your connected bank accounts to the Qapital account. These are safe transactions that have been insured through FDIC. The app makes saving fun, and you do this through the goals we talked about above.
For example, you could save for your vacation or the down payment of a new car. Each small purchase you make shall go towards that goal. The rules you set should feature events such as "triggers" which will transfer money to the main Qapital account.
A rule example is the roundup rule, which will allow you to round up your charges so that you can save money automatically whenever you buy something. The difference when you round up the purchase will be sent to your Qapital account.
Another rule example is the set and forget rule that allows you to set weekly, daily and monthly transfers towards your goals. There are more than 200 IFTTT- If This, Then This, channels which will have a trigger for transferring money to the Qapital account.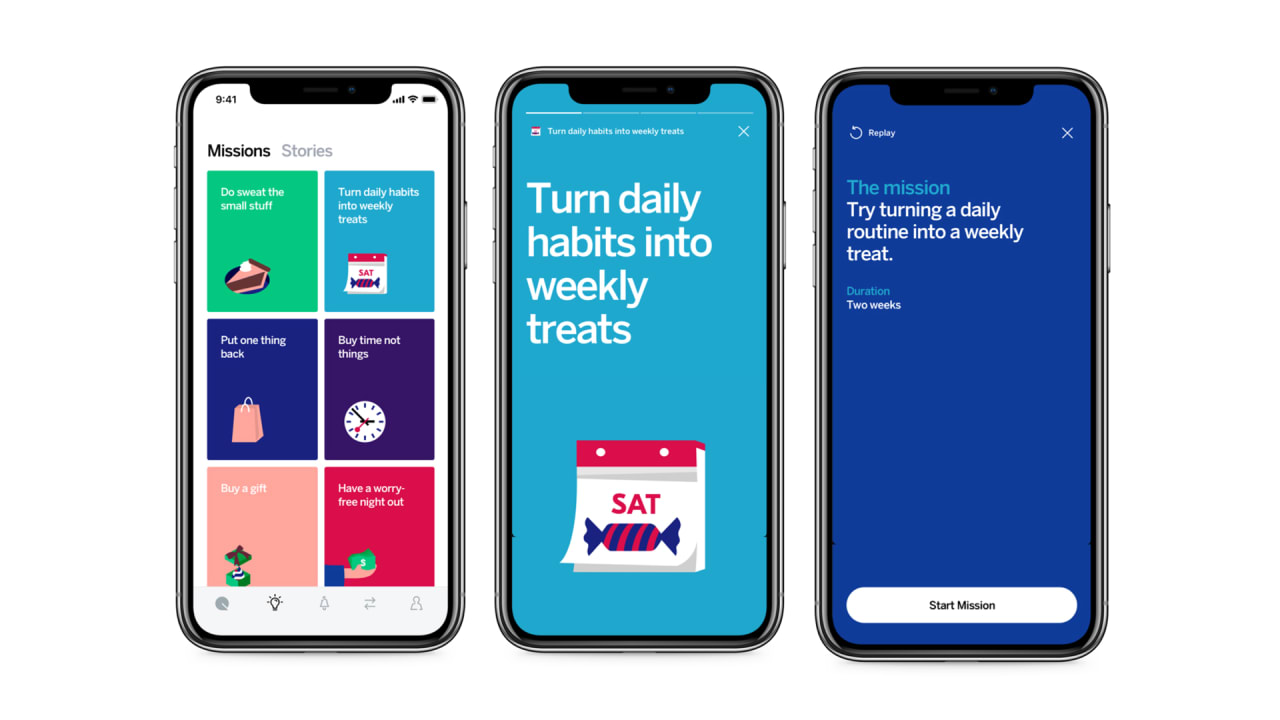 Conclusion
If you can follow the Qapital rules, then you will be one step closer to your saving goals. This is specifically designed to help with your financial goals, and it is a trusted app by many. Download it here to learn more about it.