Google Sheets is undoubtedly one of the most formidable and highly versatile online tools for tracking numerical data today. From making charts to collaborating with teams, it provides superior control over a variety of documents.
Besides its usual functions, unbeknownst to many, this tool can also be used as a monthly expense tracker. It's a simple and straightforward tool to help you track your expenses and keep your financial goals in check.
For individuals who want a no-frills approach to budgeting, learning how to use a monthly expense tracker Google Sheets is your best bet. Read on to learn how to use this to your advantage.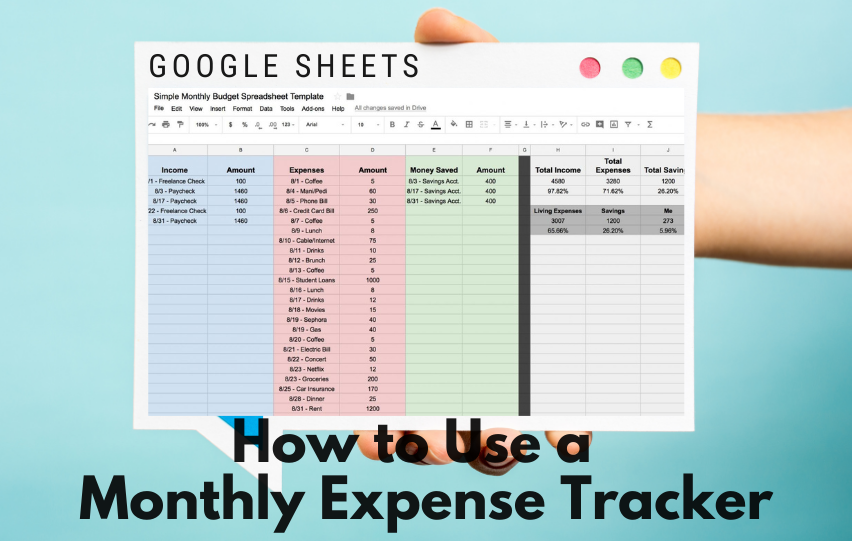 Why Use a Monthly Expense Tracker Google Sheets?
Google Sheets is a free program already offered by Google. Similar to Excel, this program allows you to easily create and format worksheets.
In a highly digital and technological age, tracking your monthly expenses via Google Sheets may seem counterintuitive and counterproductive, but this actually allows you to build more awareness of your spending and your overall budget.
Moreover, manually tracking with this app helps you be more accurate and intentional with your spending. With its accessibility, you can easily track and manage all types of expenses from wherever you are and whatever device you are on.
Additionally, Google Sheets is easy to use and work with. You have likely used this before, albeit for other reasons or causes, so you might already be familiar with its system.
Finding Pre-Made Templates for Your Monthly Expense Tracker
For those who are just starting out or are still learning the ropes of Google Sheets, learning to work with existing templates is a lifesaver.
Not only does it weed out the hassle of having to make your own, but it also makes it easier for you to simply jot down the numbers. Thankfully, there are a ton of monthly expense tracker Google Sheets templates available on the Internet.
All you have to do is choose a template you want to use or are accustomed to and work your way from there by downloading these templates, making a copy, and keying in the numbers.
Alternatively, you can also use the monthly budget template already available on Google Sheets. You can find this from the template gallery. Make a copy of this to start.
Learning How to Use a Pre-Made Monthly Expense Tracker Google Sheets
Now that you know where to find these pre-made templates, you can now start using a monthly expense tracker in Google Sheets. If you have opted to find a free template on the Internet, click on download or 'Use Template' found on your screen.
Create your own copy of the template and save. You can see an overview of the template for the whole year, as well as your income and expenses. Click on the tab for the month you are working on and log in every expense.
You can also customize categories in the tables provided, so do not feel limited by data sets or categories provides by these templates. You can make these work for you and your lifestyle by personalizing them.
As you enter data in these monthly tabs, this will automatically update the numbers shown on the overview page of your Google Sheets template. This will reflect your spending for the month.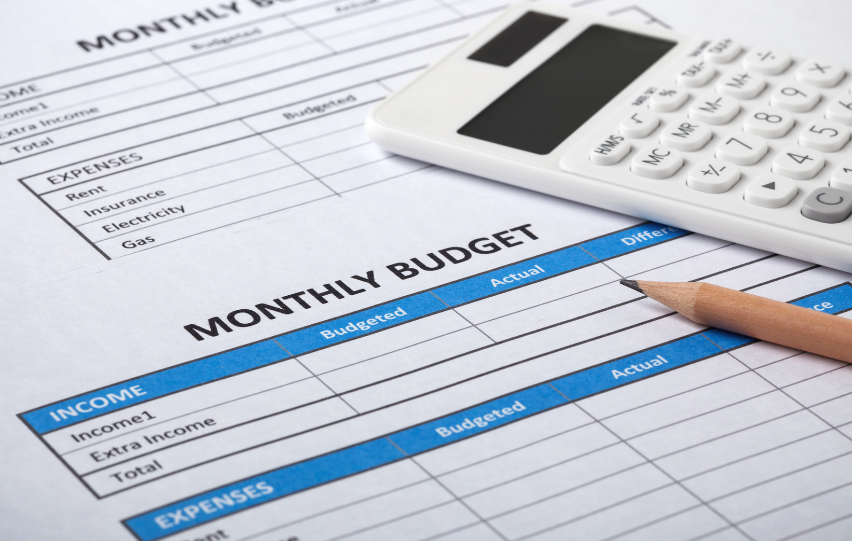 The Bottom Line
Google has a lot of useful tools you can use for free – for now. Using Google Sheets to track your monthly expenses is certainly a worthwhile endeavor.
Not only will you stay on top of your finances better, but you can also take this wherever you go. With these tricks, you can now make budgeting a breeze.