Stressing over your debt? While eliminating your financial woes isn't easy, it's also not impossible to pay them off and get back on track. There are tons of ways to eliminate one's debt, such as starting a side hustle or readjusting one's budget.
However, there comes a time when turning to personal loans may be the only option. If you have found yourself in this position, don't worry. Personal loans can help you get back on the path to financial prosperity. With the right degree of commitment and a few tricks, anyone can crawl their way out of the debt hole – slowly but surely.
However, with all of the options out there, it can be difficult to know which loans to turn to. So, here is a quick rundown of the best loans to get when trying to pull yourself out of a debt trap.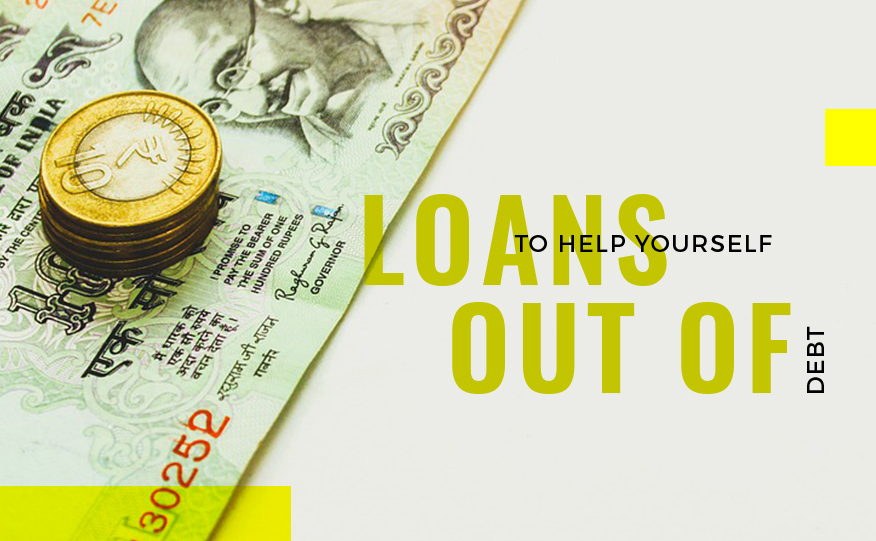 Bank Of Baroda Personal Loan
Designed to provide a quick and easy solution to fund your urgent financial needs, the Bank of Baroda Personal Loan comes as a worthy offer to check out if you want to consolidate your high-interest debts.
Under the said program, customers can borrow varying loan amounts, ranging from Rs.1 lakh to Rs.10 lakh if they are based in metro and urban areas. Alternatively, if they are based in semi-urban and rural areas, the loan amount can be Rs.50,000 up to Rs.5 lakh.
What makes the loan suitable for people who want to eliminate their debts is the program's flexible repayment option, which can extend up to 48 or 60 months. This gives them the chance to divide their repayment favorably and with less-risk.
Moreover, the bank also promises low processing charges, which is calculated as 2% of the loan amount. This makes the program more fitting for people who are dealing with high-interest rates as processing charges may only range from Rs.1000 to Rs.10,000.
To apply, interested individuals will only need to visit the Bank of Baroda's official site, click the Loans option, hit Personal Loans, and choose Apply Now. Eligible applicants must be 21 to 60 years of age and must be salaried, self-employed, or work as a professional.
For inquiries, applicants may reach the bank at (0265) 2316792 or email them at [email protected]. One can also visit their head office located at Baroda Bhavan, 7th Floor, R.C. DuttRoad, Vadodara-390 007, (Gujarat) India.
Standard Chartered Bank Personal Loan
Another loan option you can check out if you want to get out of debt is the Standard Chartered Bank Personal Loan. Taking pride in its competitive interest rates, hassle-free application, and favorable repayment options, the program stands as one of the most popular loan options for debt consolidation.
Among its top-selling features include its low-interest rate that starts with 11.99% and its favorable repayment options with plans for up to 60 months. These enable users to have greater control over their finances and enjoy fuss-free repayment plans.
To apply, interested individuals may apply online by visiting Standard Chartered Bank's official site or by visiting the nearest branch in their area. Once approved, applicants will be given a minimum of Rs. 1 lakh to a maximum of Rs. 30 lakhs as their limit.
To contact the bank, applicants may reach them at one of their localized numbers, send an email to [email protected] or visit their office at Crescenzo, C-38/39 'G' Block, Bandra Kurla Complex, Bandra East, Mumbai, 400 051, India.
Kotak Mahindra Bank Personal Loan
Whether you're hoping to consolidate your debt into a single payment or replace your existing loan with a more favorable one, turning to Kotak Mahindra Bank Personal Loan might be the best option for you.
Offering an initial fixed interest rate of 10.5% to 28%, the program lets you borrow loan amounts ranging from Rs. 50,000 to Rs. 15,00,00 with a loan tenure of 1 to 5 years. With these features, the loan offers one of the most popular programs designed for individuals who want to refinance their debts.
To apply, interest applicants can visit the bank's official site, hit the Loans option, select Personal Loan, and click Apply Now. However, for the application to be approved, applicants must be Indian residents, no younger than 21-years-old, currently employed, and have a net salary of at least Rs.20,000 per month.
To know more about this offer, you can reach Kotak Mahindra Bank at 1860-266-2666 or visit them at 27 BKC, C 27, G Block, Bandra Kurla Complex, Bandra (E), Mumbai – 400051.
Conclusion
Getting a personal loan can be advantageous with the right knowledge and discipline. However, you will need to manage your loan well in order to avoid falling further into debt.
Disclaimer: There are risks involved when applying for and using a loan. Consult the bank's terms and conditions page for more information.