To send cash nowadays is as simple as sending a message, with the advent of money transfer apps like Apple Cash. Technically, Apple Cash is part of Apple Pay, the mobile payment system of Apple, but it resides in Apple's iMessage app.
All the cash you receive through Apple Pay Cash will reside on a virtual card called the Apple Pay Cash Card, that exists within Wallet, Apple's other credit cards, debit cards, boarding passes, loyalty cards, tickets storage app.
Are you confused now? You've got no reason to worry. Everything you need to know about Apple Cash is explained below.
What is Apple Cash?
Apple Cash is a service available into the Apple Pay platform that allows you, through iMessages, to send, receive, and request money from others. In your Apple Wallet, it serves as a "prepaid debit card," operating across iOS devices like iPhone, Apple Watch, and iPad.
How to Use It
It's identical to Venmo, except you have to use the debit card in the Wallet app to transfer money to your Apple Cash account. Apple announced that Apple Cash no longer supports credit cards. You must be at least 18 years old and a US resident to use Apple Cash.
You'll want to make sure that on every device you want to send and receive money from, you're signed in to iCloud. In iMessages, you launch the request and validate it with Face ID, Touch ID, or your passcode.
You'll find it in the digital Apple Cash Card in your wallet when you receive cash from a contact. You can use this cash in shops, apps, and online to make payments. Or you can get your balance transferred to your bank account. The balance can also be transferred to your Apple Pay-linked bank account.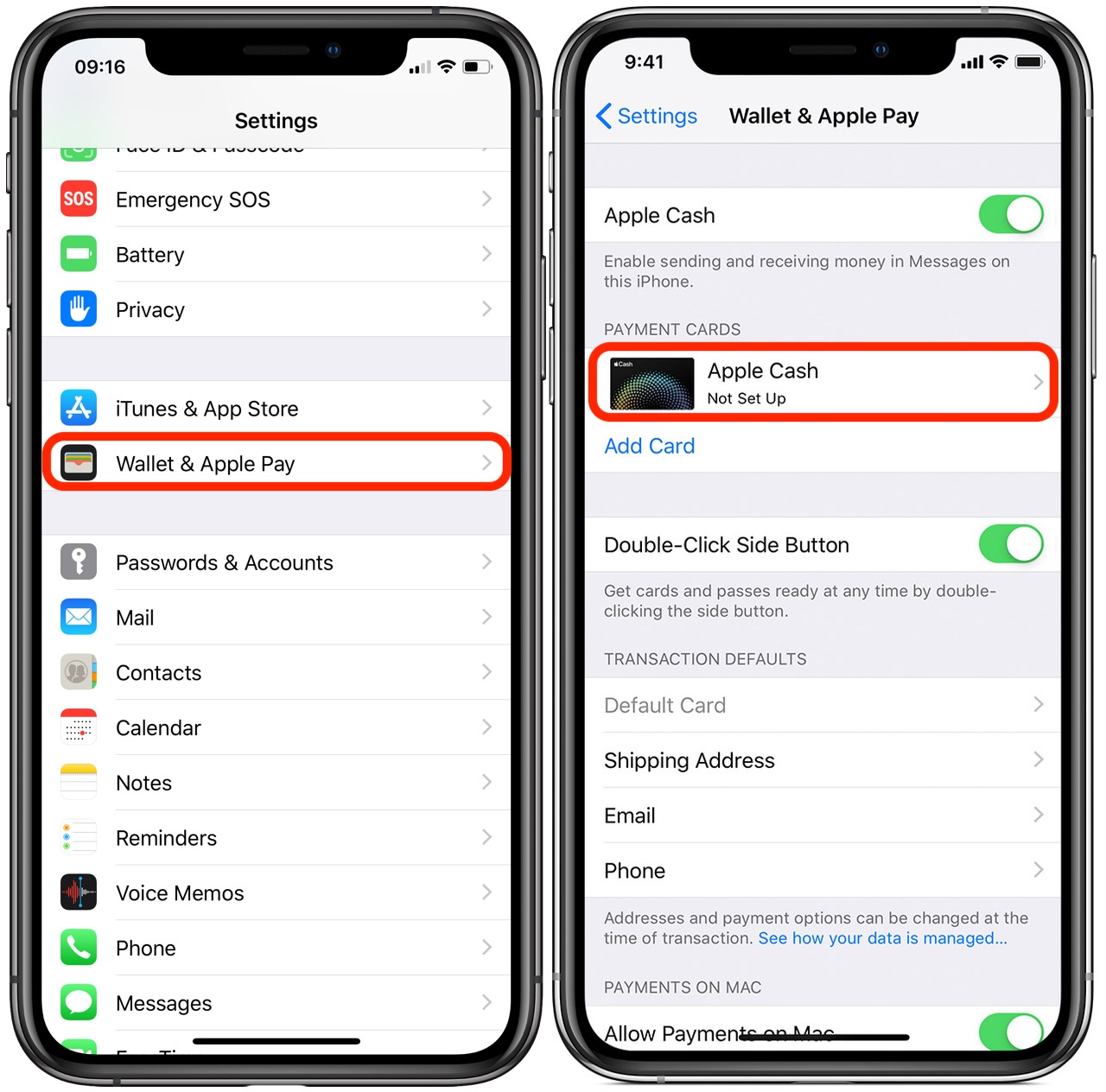 How To Add Money To Apple Cash
Using the debit or prepaid cards you already use with Apple Pay in Wallet, you can add money to your balance after you set up Apple Cash. You need to add one before you can add money if you don't have one of these cards yet in your Wallet.
First, proceed to your card info.
iPhone: Open the Wallet app, tap your Apple Cash card, then tap the more button.
iPad: Open the Settings app, tap Wallet & Apple Pay, then tap your Apple Cash card.
Apple Watch: Use the steps for your iPhone.
Tap Add Money.
Enter an amount. The minimum is $10.
Tap Add, then confirm the U.S. debit or prepaid card that you want to use to add money. To use a different debit or prepaid card, tap next to your card, then choose a card.
Confirm with Face ID, Touch ID, or passcode.
To make sure that your balance is updating, you need a cellular or Wi-Fi connection.
Are There Any Fees?
You will have to connect a debit card or credit card to Apple's Wallet app to transfer money using Apple Pay Cash. Money-transfer services supported by a debit card will be free.
A 3% fee will be charged to those backed by a credit card—the same as counterparts. Without having to pay a service charge, you can transfer directly to a bank account, but the transfer might not be instant.
Conclusion
You can begin using Apple Cash right away in shops, in apps, and on the web to purchase products or services. Or get your Apple Cash balance transferred to your bank account.
Apple Cash is available on the iPhone, iPad, and Apple Watch via an upgrade to iOS 11. But it only functions on TouchID-supported devices, like Apple Watch, which means the peer-the-peer payments service would not be available to older iOS devices.