Frequent traveling can get tiresome, particularly when you find yourself in airports that are teeming with people each and every day. Because of this, many individuals dream of getting their very own lounge passes or even a priority pass membership to help them pass away the time in comfort. With the SBI Elite Credit Card, you can now get a priority pass membership.
Offering access to Priority Pass lounges around the world, state-of-the-art business facilities, and complimentary food and refreshments, availing this membership is definitely a no-brainer. With this program, you can gain up to 12 complimentary airport lounge visits per year. Not to mention, you can get the safe, secure, and hassle-free experience you deserve.
Want to learn more about this exclusive program? Keen on having the SBI Elite Credit Card as a reliable companion? Read on to learn more about this offer and how you can apply.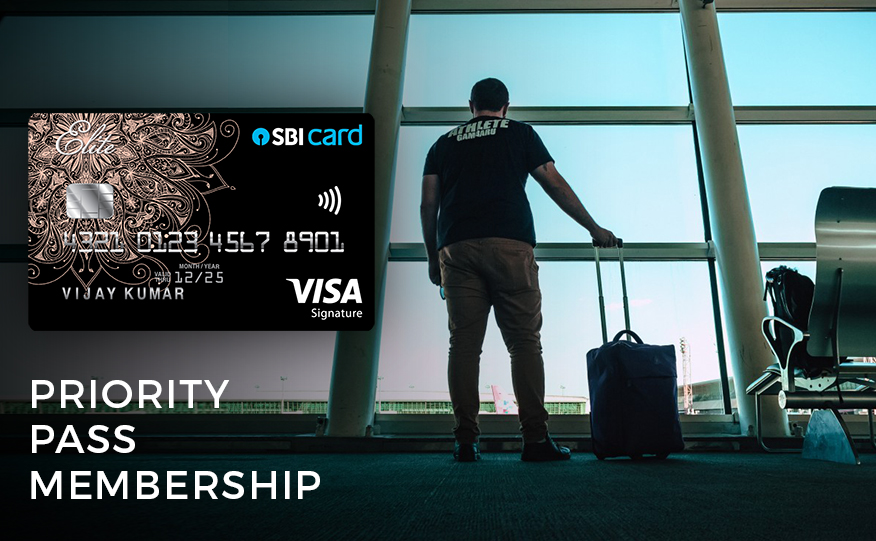 Features And Benefits
More than just the much-coveted Priority Pass Membership, the SBI Elite Credit Card offers rewards points and earning capabilities. When spending on dining establishments, department stores, and groceries, cardholders get 5x the rewards. Meanwhile, for all other spendings, except fuel, cardholders are entitled to 2 rewards points per Rs. 100.
True to its name, this Visa-powered credit card is designed to give more bonus reward points for users who have achieved certain milestones. These include having the chance to get up to 50,000 points worth Rs. 12,500 per year, as well as earning 10,000 bonus points when you spend a minimum of Rs. 3 lakhs.
Cardmembers will also be treated to a complimentary membership to Club Vistara, Trident Privilege Red Tier, and the Priority Pass Membership.
Flexible payment systems, balance transfers, and worldwide accessibility also remain at its core.
All About The Priority Pass Membership
The highlight of this offer is undoubtedly the Priority Pass Program. Under this offer, cardholders can gain access to six free international airport lounge visits per year as well as two free domestic airport lounge visits in India per quarter. Individuals bearing primary credit cards from SBI are entitled to go to more than 1,000 lounges around the world.
Limited-Time Offers
As part of their limited-time offering, SBI is giving a welcome e-gift voucher worth Rs. 5,000. This voucher can be redeemed through a wide range of travel and lifestyle brands such as Bata, Hush Puppies, Pantaloons, Shoppers Stop, and Yatra.
Downsides
Perhaps the downside for frequent travelers is being limited to a maximum of two visits each to international and domestic lounges. However, those who wish to go beyond this will only be charged a minimal fee of $27, plus taxes. The drawback of this condition depends entirely on how often you travel.
How To Apply
Application for the SBI Elite Credit Card can be coursed through their website or through a nearby branch. Only those who are 18 years old and above will be eligible. The online form will require disclosure of personal information such as name, email address, address, date of birth, and contact details.
The online form and the physical form may also ask for your employment information and current financial condition. Depending on your creditworthiness, you may charge a maximum of Rs. 15,000 using your card.
Getting The Priority Pass Membership
Bear in mind that the Priority Pass Membership comes as a free offering under the SBI Elite Credit Card. To apply, you must reach out to the customer service hotline at 39020202 (Prefix Local STD code) or 1860 180 1290.
Within 10 days of applying, you will receive your receipt of request. This is valid for two years from the date of issue. Cardmembers who exceed the allotted number of visits per year or per quarter may be charged $27, plus taxes, per additional visit.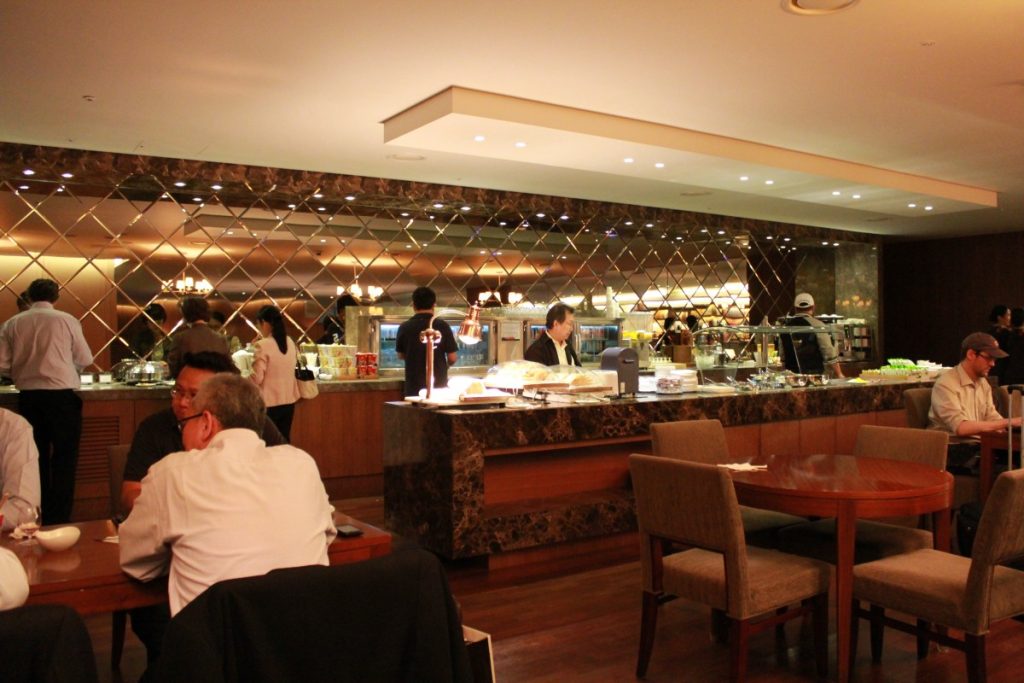 Fees & Charges
Annual Fee – Rs. 4,999
APR – 40.2% per annum (3.35% per month)
Cash Advance Fee – 2.5% of the transaction amount, a minimum of Rs. 500
Late Payment Fee – Rs. 100 to Rs. 950
Overlimit Fee – 2.5% of the over-limit amount, or a minimum or Rs. 500
SBI Bank Address & Contact Information
For more questions and queries, feel free to call SBI at 91-124-4589803. You may also pay them a visit at their head office located at Unit 401 & 402, 04th Floor, Aggarwal Millennium Tower, E-1,2,3 Netaji Subhash Place, Wazirpur, New Delhi 110034.
The Bottom Line
Overall, the SBI Elite Credit Card offers a wide range of privileges that cannot be missed. From flexible payment terms to enviable lounge access, this credit card offer is guaranteed to be a valuable addition to your arsenal.
Disclaimer: There are risks involved when applying for and using a credit card. Consult the bank's terms and conditions page for more information.