Students in need of financing have a lot of options when it comes to student loans. Besides private student loans, you can also choose federal loans to get more competitive rates and even higher limits.
If you don't qualify for the subsidized federal loan, don't fret, as you can still apply for the unsubsidized loan program. This one's quite useful as students can get higher loan limits. However, unlike the subsidized loan, you are responsible for paying the interest from the moment you get the money.
Let's dive deeper into the concept of unsubsidized student loans and find out the benefits plus drawbacks. We're also comparing the subsidized from unsubsidized, to know which suits you better.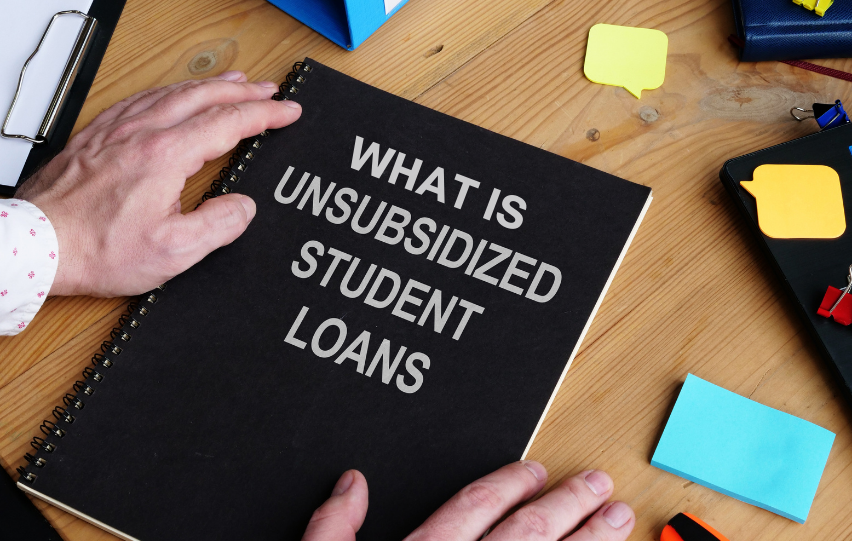 What Is an Unsubsidized Student Loan?
First off, know that this type of loan is a federal student loan, which means students borrow money from the federal government. Unlike private loans, federal loans are known to provide better interest to help those in need of financial assistance for undergraduate or graduate degrees.
The unsubsidized student loan is applicable for both college and post-college education, with higher loan limits. The cost of attendance determines its eligibility without financial aid or scholarships.
Unlike subsidized loans, students are charged with interest while attending school, but with deferment and grace periods. Additionally, you are responsible for paying back the loan's interest from the moment it's given to you until it's fully paid.
Students have the option to accrue and capitalize on interest to increase the repayment. This is for individuals who want to clear off debt as soon as possible. The only drawback is paying a huge amount monthly, which contradicts getting a federal student loan.
Benefits of Choosing Unsubsidized Loan
Many people end up with unsubsidized student loans because they don't qualify for the subsidized program. You need to satisfy the financial need requirement to be granted the subsidized student loan in the latter.
With that, the education department pays for the interest while you're in school and only face repayment with interest after graduation. This is a plus, as you can save money, but you need to demonstrate financial aid and submit additional documents.
This is where an unsubsidized loan comes in, offering the freedom not to demonstrate any financial need. Students apply, submit documents, and be granted competitive student loan rates.
Besides, students can also get higher loan amounts compared to subsidized loans. Postgraduate or professional degrees are also applicable to this type of federal loan. There are limitations in the loan amounts in subsidized student loans, and only undergraduate degrees are allowed.
Higher Loan Amounts
Speaking of the loan amounts, students can get up to $31,000 limits under the dependent category and up to $57,500 for the independent. Meanwhile, for post-graduate education, you can borrow up to $20,500 annually.
Take note that interest accrues once the amount is disbursed. This is the drawback, as you immediately pay what you've borrowed. With a subsidized loan, you don't face any interest until after you're done with college.
There's also an option to pay for interest-only when in school and pay the rest of the amount for a standard 10-year repayment term six months after leaving school. This helps to slowly pay the borrowed money while you're still in school.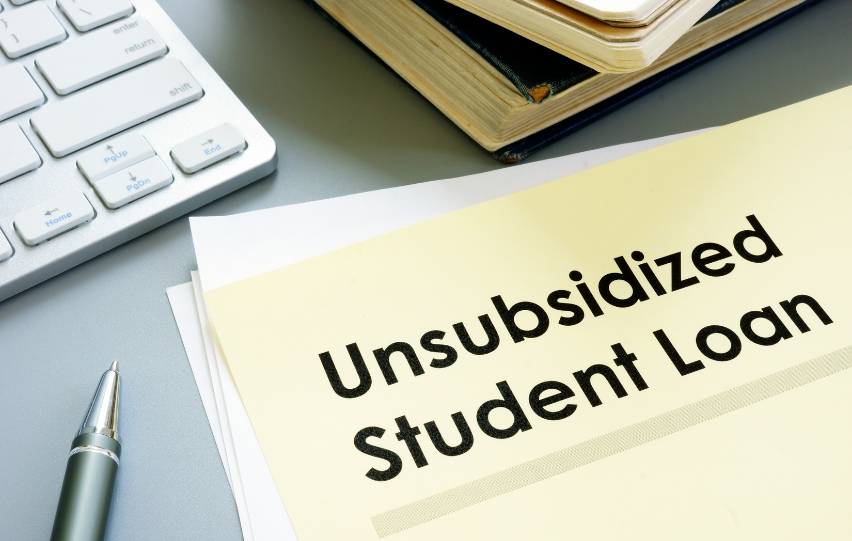 Takeaway
Opting for an unsubsidized student loan has its benefits, including a higher loan limit program. It's not so bad as dealing with more expensive rates set by private lending institutions such as banks.
Start planning your undergraduate journey with the help of federal student loans.